Book an Unforgettable Team Event
Specialized Workshops Tailored for Fun and Skill Learning
Our Team Building Packages
Pick a package that best fits your needs or contact us and let us help you pick the right package or build one for you!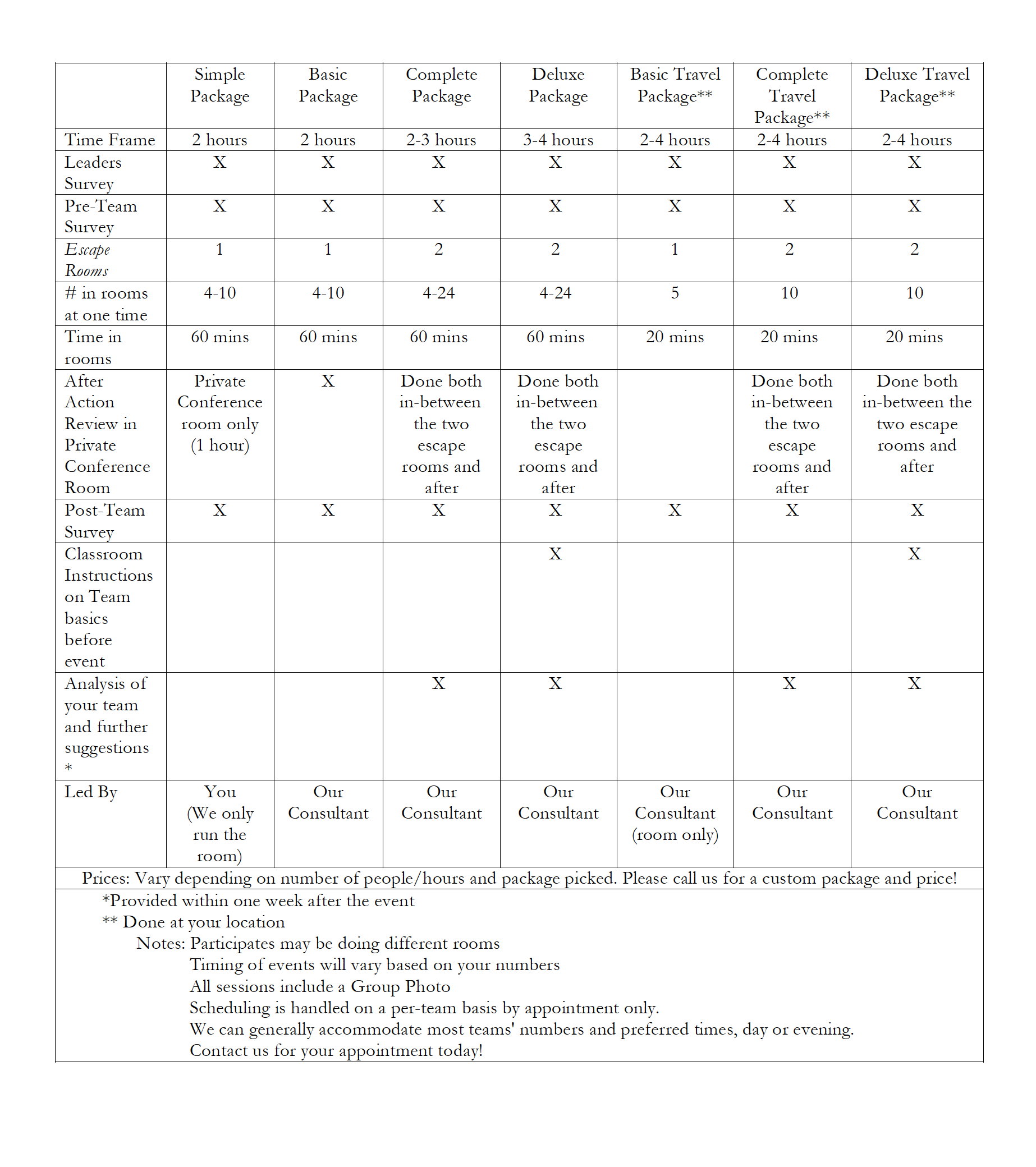 "Professionally handled from start to finish. Our team learned so much and had a great time! We look forward to doing another training at Cryptic Pursuits soon!"
CONTACT US TO BOOK NOW
Because our packages are customizable, you may not book a Team Building package on the web. Instead, please call us at 215-736-1489. If no one can answer, please leave a message with your name, company, phone number, what day you would like, which package you are considering, and best time to reach you. You can also use our contact form below to receive a more prompt answer. One of our two consultants will call you back to help pick out your specific event package and set up a day and time.